Sage & Gray Wedding At Maria's Love Point || Stephanie & Dan
Can I get a frickin amen for this fall weather we're finally having? It's been weeks (dare I say months?) that I've been hoping for the humidity & rain to get their booties out of here. So when Saturday rolled around I was ready with arms wide open for the light & gorgeous weather – perfectly timed for Stephanie & Dan's outdoor waterfront wedding at Maria's Love Point Bed & Breakfast. These two are the down-to-earth friends you made in high school and never wanted to let go of. So you held onto them and kept them in your lives until Saturday rolls around and you all pile under a tent & dance like mad to a two-man Canadian band called Toast & Jam. There are so many great pieces of their wedding day – two labs in colorful bow ties, succulent planters on every table, old black & white photos of family, a never-ending dock into the Chesapeake, and a major cornfield where we caught the last rays of sunset for some kick-butt portraits. Steph & Dan planned every last sage, gray, & lavender detail to perfection and created one helluva relaxed, thoughtful, waterfront dance celebration.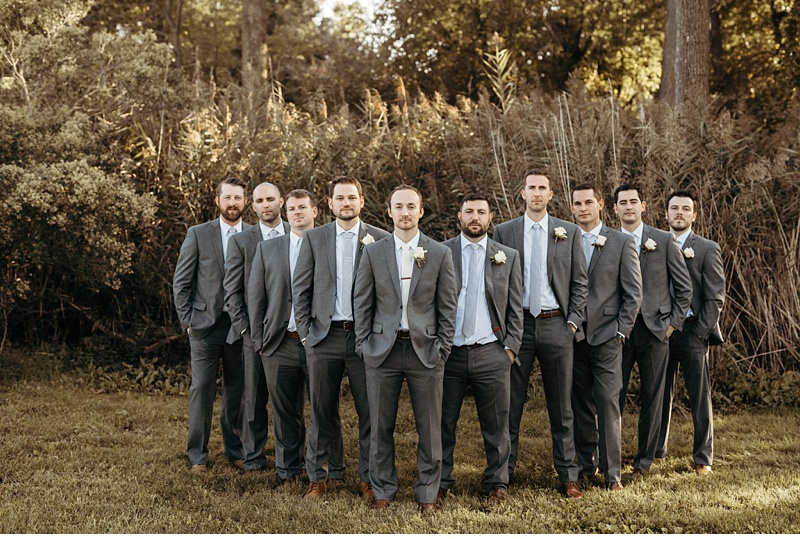 Vendor Team
Ceremony // St John the Evangelist
Reception // Maria's Love Point Bed and Breakfast
Florist // Little House of Flowers
Hair  // The Shop
Makeup // Becca Currance
Band // Toast and Jam
Caterer // Windows on the Bay Catering
Bridal Gown Designer // BHLDN
Bridesmaid's Attire // Weddington Way
Ring Designer // Zacharys
Invitations // The Bride!
Rentals // Ebb Tide
Wedding Cake // Blue Crab Cupcake